Audio development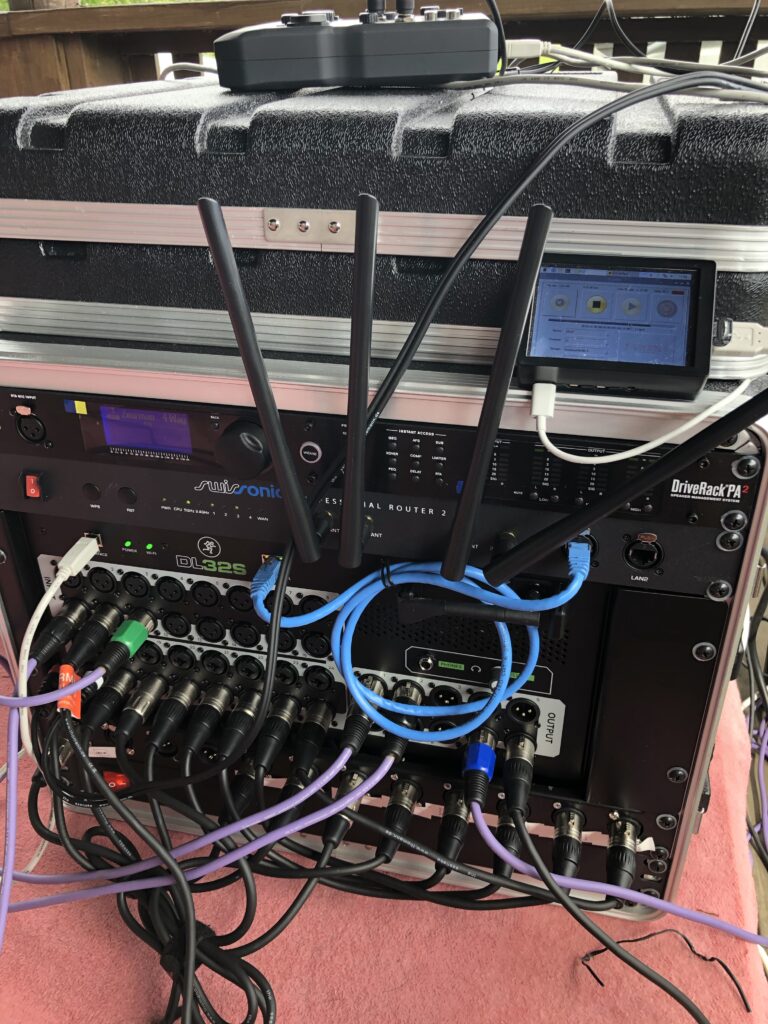 Zourman har under lång tid utvecklat en USB baserad Multitrack Recorder för digitala mixerbord som exempelvis Mackie DL16S, DL32S, Behringer XR18 och X32 för plattformen Raspberry PI.
The Z-LiveRec app can both record and replay up to 48 channels over USB from the Mackie mixer. Just perfect for live recordings, virtual sound checks and multitrack playbacks. The generated wave or caf audio file can the be imported in DAWs like Logic X, Steinberg Cubase, Reaper or Protools.
The implementation records up to 32 (or even more) channels, 48KHz, 24 bits over USB on a Raspberry PI 4. For a more portable solution a Raspberry skin with a built in 3.5" display can be used. There are complete screen and case solutions on the market for the Raspberry 4. Raspberry have 4 USB ports where two of them are USB 3 compliant. These are used for the USB connection to the mixer and also for storing the multichannel wav or caf file to USB 3.1 based memory stick – recommended is SanDisk Ultra Fit 64GB USB 3.1 which offers the right speed for storage without having any dropouts etc. (EXFAT formatted is needed for bigger recordings.
For more info about Z-LiveRec please visit www.z-liverec.com site. The Z-LiveRec app is a compiled exe file which can run on the latest version of Raspberian with one extra added sound library.
You can purchase the application + instructions in the Z-LiveRec store as an exe file, complete image build for raspberry pi 4 or as a complete image build for RP4/3.5" skin.
The Z-LiveRec have been tested on a Raspberry Pi 4 with 2GB RAM. The raspberry PI W Zero is a bit too weak to handle recordings.
You can find more information on Z-LiveRec.com